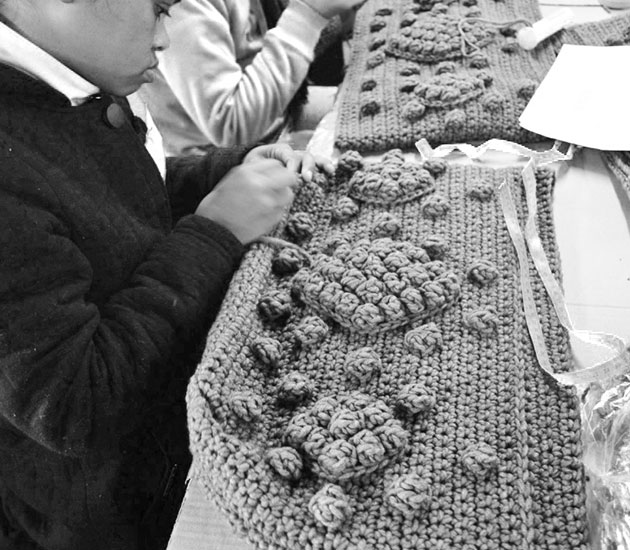 Ultramaille Sarl A knitwear factory In our new 3000 square meter knitwear factory Ultramaille employs 846 craftsmen. In addition 40 persons are working in our dye house. We knit on several hundred hand frames as well as on 65 electronic machines. We are fully equipped for yarn and for piece dying. We are certified for grafting micro capsules on textile fibres "Cosmetic Wear". Continuous training of our workers enables us to maintain a high level of quality.
Opening to the World Market
ULTRAMAILLE works essentially for export. Our principal market is Europe but we sell as well to South Africa, the United States. Our clientele list also consists of some of the most prestigious French and Italian brands.
ULTRAMAILLE focuses more specifically on the higher end of the middle range of the market as well as on the lower part of the luxury segment, specializing in medium size production runs.
THE MAJORITY of our yarns come from Italy, Asia and the Indian Ocean area.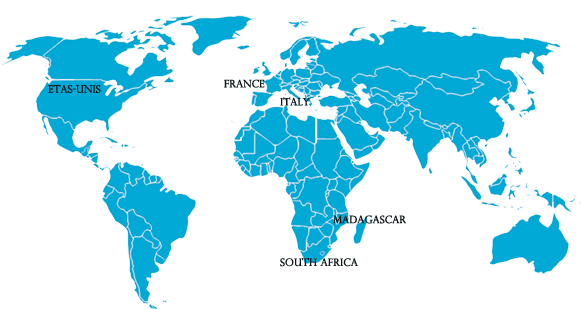 Directors
Managers
Assistants
Directors
Managers
Assistants
GENERAL INFO
BANK AND MARKET
CAPACITY PER YEAR
GENERAL INFO
Lot : II G 55 TER NBA Ambatomaro.
BP : 3298 Antananarivo(101) MADAGASCAR.
Tél :
+261 20 22 422 92.
+261 34 11 855 22.
Email : f.wybo@ultramaille.mg
Website : www.ultramaille.com
NIF : 100 0001335.
STAT : 173 0411 1998 0 101 05.
Capital : 1.566.840.000 Ariary
Production Unit : 3000 M2.
Numbers of Staff : 846.
BANK AND MARKET
CAPACITY PER YEAR